Big support from Government agency for young and sport for Biathlon Federation of North Macedonia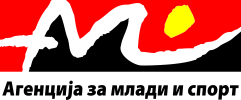 Dear friends and snow sports fans in our country,
We would kindly to inform you that the sport of biathlon is finally getting deserved place in the new Biathlon Federation of North Macedonia, which is a full member of the World Biathlon Organization (IBU).
The Biathlon Federation of North Macedonia is the only organization that can develop this kind of sport, with the support of the Agency for Youth and Sports and the Macedonian Olympic Committee. Our satisfaction as a Biathlon Federation is to development and promote biathlon as the No. 1 winter sport in The Republic of North Macedonia.
BOSNIA & HERCEGOVINA I BIATHLON FEDERATION OF NORTHERN MACEDONIA
The Biathlon  Federation of Northern Macedonia in the period from 22 to 29 December 2021 organizes a biathlon camp in Pale, Bosnia and Herzegovina. Children from Krushevo and Skopje participated. The costs were covered by the Biathlon Federation of Northern Macedonia. We would like to express special gratitude to the Mayor of the Municipality of Krushevo, Mr. Tomce Hristoski and the Municipality of Krushevo who gave up their vehicle – van for transport of the Krushevo members to be in large numbers.