Biathlon Federation of North Macedonia
Big support from Government agency for young and sport for Biathlon Federation of North Macedonia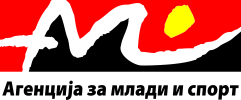 Dear friends and snow sports fans in our country, We would kindly to inform you that the sport of biathlon is finally getting deserved place in the new Biathlon Federation of North Macedonia, which is a full member of the World Biathlon Organization (IBU).
The Biathlon Federation of North Macedonia is the only organization that can develop this kind of sport, with the support of the Agency for Youth and Sports and the Macedonian Olympic Committee. Our satisfaction as a Biathlon Federation is to development and promote biathlon as the No. 1 winter sport in The Republic of North Macedonia.
We would like to represent our project for construction of a biathlon stadium has been started in accordance with all high world standards, and we will try to be recognizable in the world biathlon map.
Together with the Agency for Youth and Sports we will start programs for introduction, presentation and development of this type of sport among children and youth in order to stimulate greater interest and gain more mass and many new athletes who will meet and continue to nurture biathlon as a sport discipline. Our athletes who will be part of the national team of North Macedonia in cooperation with the Agency for Youth and Sports will receive maximum support for better results on a global scale.
All preparations are already under way for our national team to start with the IBU Cup. We are hopeful that biathlon will soon become the number 1 winter sport and together we will rejoice in the great successes of our national team.
I now know why it's the leader of the pack in the pow board revolution.
JEREMY SLADEN
Bergen, Norway
When a community comes together and stands behind the individuals who shape our sport.
STEVE HARRIS
Squamish, BC
Nothing short of inspirational. We love you guys, we are snowboarding.
silvia snow
Seattle, WA